PVC formwork sheet
The PVC formwork sheet successfully replaces tego plywood, triple-layered wood panels, yellow board, plank, OSB and significantly reduces formwork costs. Furthermore, from a technical point of view, the plastic formwork sheets are made of extruded rigid PVC and have a glossy, mirror-like surface.
What are PVC formwork sheets?
First of all, they are ideal products in construction, for formwork and faces for metal panels. PVC formwork boards are recyclable and do not have a standard colour, as this depends on the nature of the waste in the composition.
The density of a professional PVC formwork sheet is at least 650 kg/m2, so that you can use it for at least 60 formworks. PVC formwork sheets are part of the lightweight materials category. Consequently, the degree of static resistance to bending depends on the thickness of the formwork plates; it increases with the thickness of the PVC formwork sheets.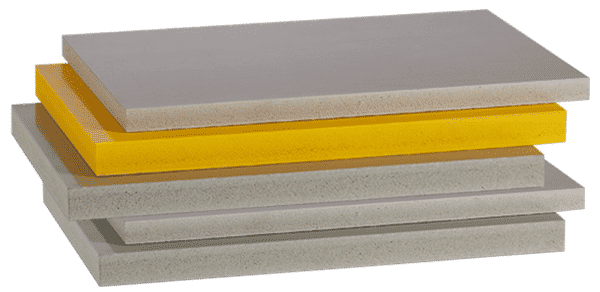 The advantages of PVC formwork sheets
High Quality;
Low Costs;
Considerable hardness and density;
Corrosion, impact, water, and fire resistance;
Non-toxic, inert, and hypoallergenic materials;
Smooth and even surface, so no unique treatments are required;
It can be processed by: cutting, drilling, screwing, hot bending, planing, painting and glueing.
The use of PVC formwork sheets
PVC formwork sheets have multiple uses. Let's point out the most important ones (and if you have any questions or curiosities, we are one call away): faces for metal panels, formwork for columns, floors, walls, beams, etc. They are also ideal for round formwork and exposed concrete.
For your ears only: the Komplast formwork sheet was deOn-demand signed to meet the highest standards of concrete surface quality.
Technical-economic analysis
Here is a table below for those curious and the craftsmen out there. You will find the calculations for the profitability of Komplast brand PVC boards. The performed analysis refers to 21 mm thick PVC boards. In conclusion, plastic panels reduce the cost of formwork by up to 40-70% in the long run, even if the initial purchase price is higher than other types of tiles.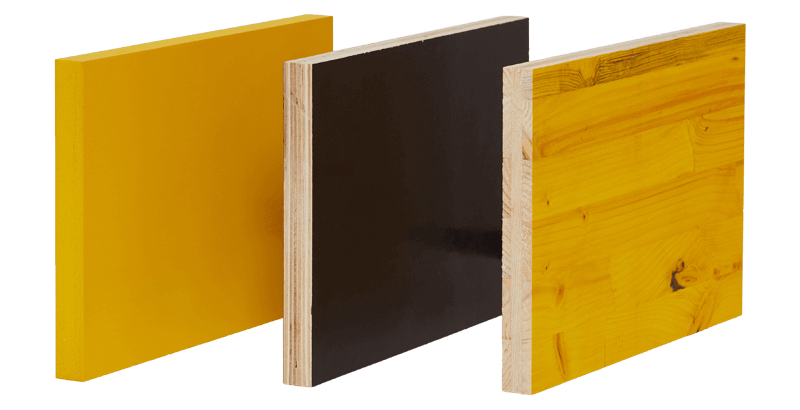 | Thickness 21mm | Komplast formwork sheet | Tego board | Yellow board |
| --- | --- | --- | --- |
| Purchase price (euro/m²) | 34 | 15 | 25 |
| Formwork cycles | 60 | 10 | 20 |
| Cost/Formwork (euro/m²) | 0,57 | 1,5 | 1.25 |
Formwork sheet dimensions
We are flexible and have many years of experience behind us. Therefore, we make, upon request, formwork panels of various sizes. For customised orders, the production and delivery time is 7-10 days, and for the standard format in stock, the delivery is immediate.
| Dimension | Customised | Stock |
| --- | --- | --- |
| Length (mm) | any | 2500 |
| Width (mm) | 1300 | 1300 |
| Thickness (mm) | 10-27 | 12, 15, 18, 21 |
| Density (kg/m³) | 650-1000 | 650 |
Price list
+40733.930.988
Fill in the form below, and you will receive an e-mail with a list of prices and technical details of the plastic panels.
Constantly updated list